Do you scratch your head whenever you look at abstract art? I know I do sometimes. Perhaps it's easier to understand when you break it down as a transition from realism, which humans have struggled to depict for centuries, to styles that more fully express the artist's point of view about the scene or feeling in front of them.
For example, one of Monet's earliest paintings looks like this:
He studied art classically for years before experimenting with looser brushstrokes and more vivid colors while working with other great artists of his era.
Art becomes interesting when it's not just a mirror of real life, but an interpretation of real life. Once people were fully able to paint the world accurately, they began to seek other ways of expressing the atmosphere. Impressionism, seeing below (another by Monet), is an example of a scene that has been abstracted to some degree.
Another example is Picasso. His early work looks like this: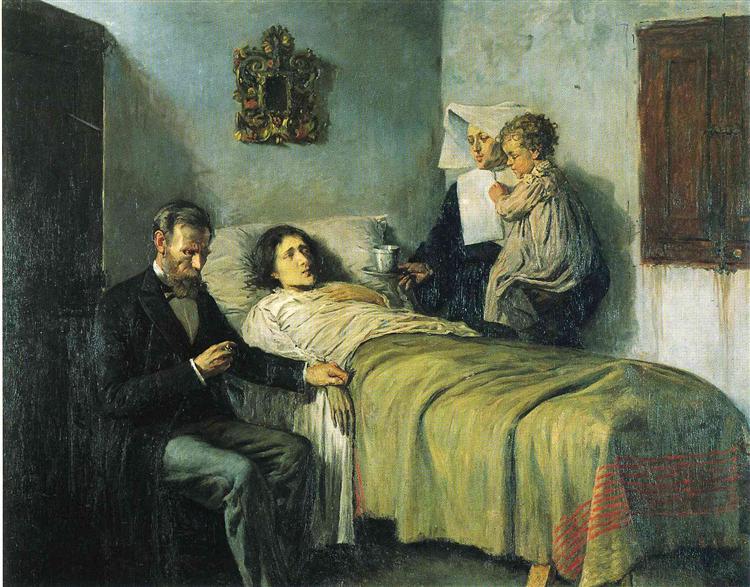 It's incredibly realistic with rich details and classical lighting. He learned formal drawing techniques from his father before he ever dabbled with cubism. It was only later that he developed his own personal style, seen below.
Picasso developed cubism as a way to challenge the idea that art should be an exact copy of nature. Rather than continue painting with perspective and foreshortening, he introduce the idea that you can paint one subject from many different angles and perspective. This is what makes his work famous.
Mark Rothko's early work looks like this:
It's a traditional watercolor landscape. His later work, on the other hand, looked like this:
and then even later like this:
These are large paintings that required your participation. He's implying, by hanging the paintings close to where observers would stand, that the painting is an alternative to real life. There's a different reality altogether and that it is expressed in the work.
In order to understand abstract art, it's important to think about these aspects of art – that we started from first being able to full capture a scene realistically with painting to experimenting how the painting could enhance the real world or create a different world. Not many people dare to do this, which is why those artists are famous.
That's all for now. Until next time, happy museuming.